We went to
Shady Maple Smorgasbord
for lunch today and that was fun. I was horribly bad about my diet, but it's my birthday, so I said neener to it all.
Other than that, we just hung out like we do every day. we had some cake late, chocolate with peanut butter icing *dies* so good but so rich.
I got stuffs!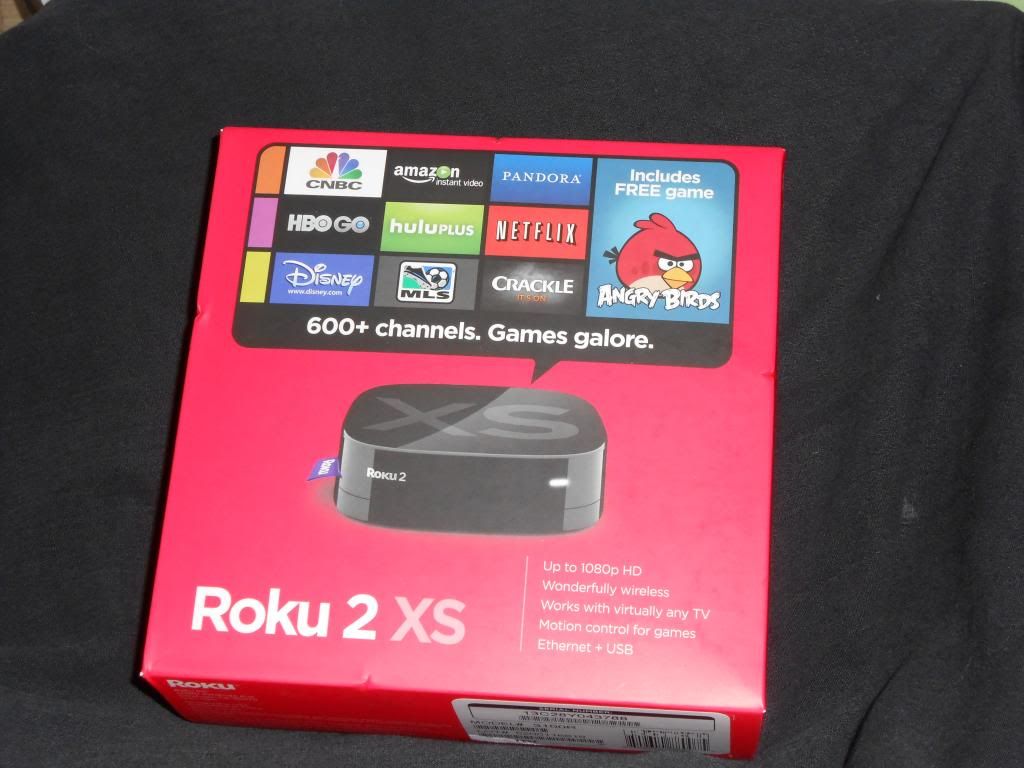 The only thing I asked for was a device that would play Netflix(and similar services) on my tv in my room. This one came with a free version of Angry Birds already installed on it, but you can get other games if you want. Some channels are free, some aren't, I'm still playing with it and learning how it works.
My one brother and his wife got me this purse/bag (my brother says anything over a certain size isn't a purse, its a bag) it's purty, and sparkly and I need to find my purse so I can switch my stuff over.
My other brother and his wife got me a Barnes & Noble gift card and a pack of YanYan! The gift card is so
not
burning a hole in my pocket <.<...
I also got this really cute sheep charm from my niece Piper. it reminded her of me, because I have a stuffed lamb on my one shelf that looks much like the charm (only the stuffy is all black, not white with black, but that's ok.) It lives on my necklace now!
I also got some new
undies
, bath scrub gloves and a copy of Wreck It Ralph along with my Roku from mom and dad, but they were not available for the photo shoot, and you can use your imagination for them anyway ;)
Mom was thinking about getting me some clothing from Catherine's cause they've got a deal going right now(ends tomorrow if you buy $200 you get $100 off...but the site's being a bum and only giving $50...we've gotta call customer service about that. They best be careful how they handle that call, Dee Shepley's not a customer you wanna piss off ;D
OH!
Totally a coincidence, but the accent color on my Roku box happens to be purple. Nifty, huh?
now back to playing with my Roku (yes Becca, I know, Riku)