Mosquito's are the devil, always have been, always will be. There are several other bugs I feel this way about, but these are the ones driving me up a wall right now.
Sunday night, my younger brother and his family came over, we sat outside around the fire pit and roasted marshmallows and re-initiated dads fire pit for the new season. we weren't out that long, or so it felt but it was long enough for me to get 5+ bites on each leg and at least 2 or 3 on each arm.....
This, on top of being the first night with my CPAP machine might explain why I'm awake now at about 2:30 and can't fall back to sleep, and am quite cranky despite what feels like some decent sleep, despite it only being about 3-4 hours.
( Speaking of my CPAP machine... )
Today mom and I went shoping. She had a coupon for Bath & Body works, and wanted to check out the pinata's that the 5 Below had. She let me have one of the mini candles she got, it's the
Limoncello
, which is OMFG orgasmic (to me anyway). I got all my niece's and nephews their birthday gifts too, so that's something off my personal list of things to do! I always have that tiny little moment of wishing I could get them something better, but in general, I do pretty good for what I can afford.
Mom was reminded as we were looking at lip stuff that she had something she'd grabbed for me at work and had forgotten to give me the day before...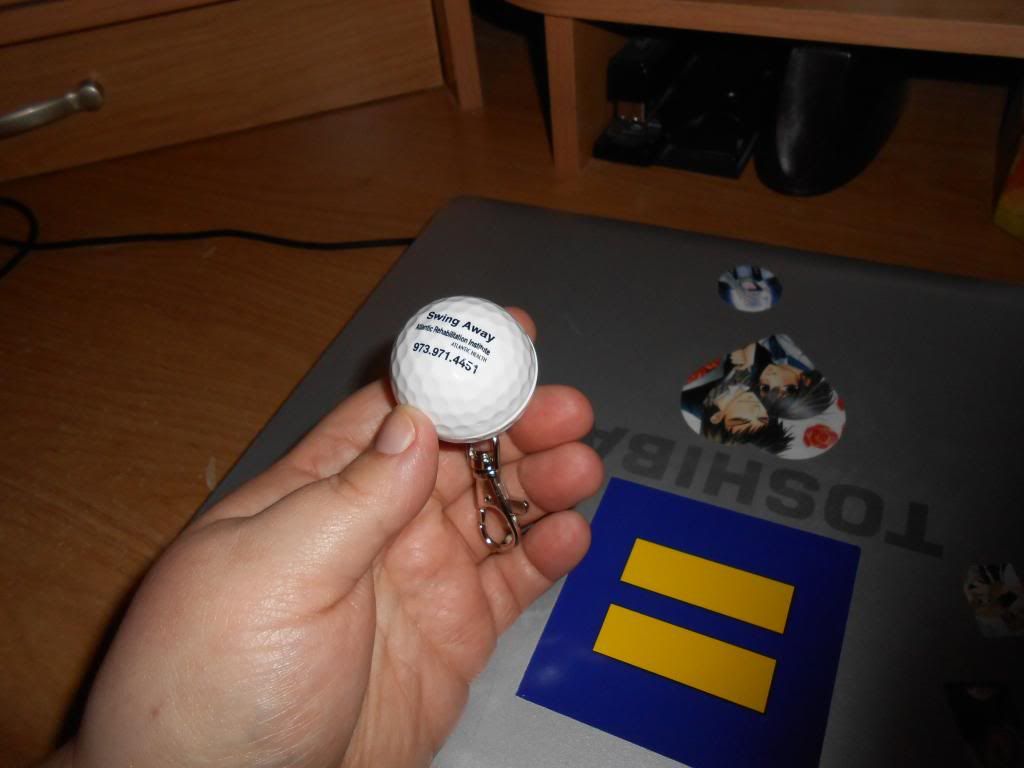 it's a key-chain(I collect key-chains), shaped like a golf ball....
That's a lip balm XD.It even has a nice little inner lid to keep the lip balm better contained in it's half of the inside! This is a good thing, since I have a tendency to forget(avoid) my potted lip balms, since the having to apply them with a finger annoys me.
This key-chain/lip balm is a giveaway type thing from the rehab unit at the hospital my mother works at. I haven't tried it yet, but it smells really good when I open it, very vanilla-y.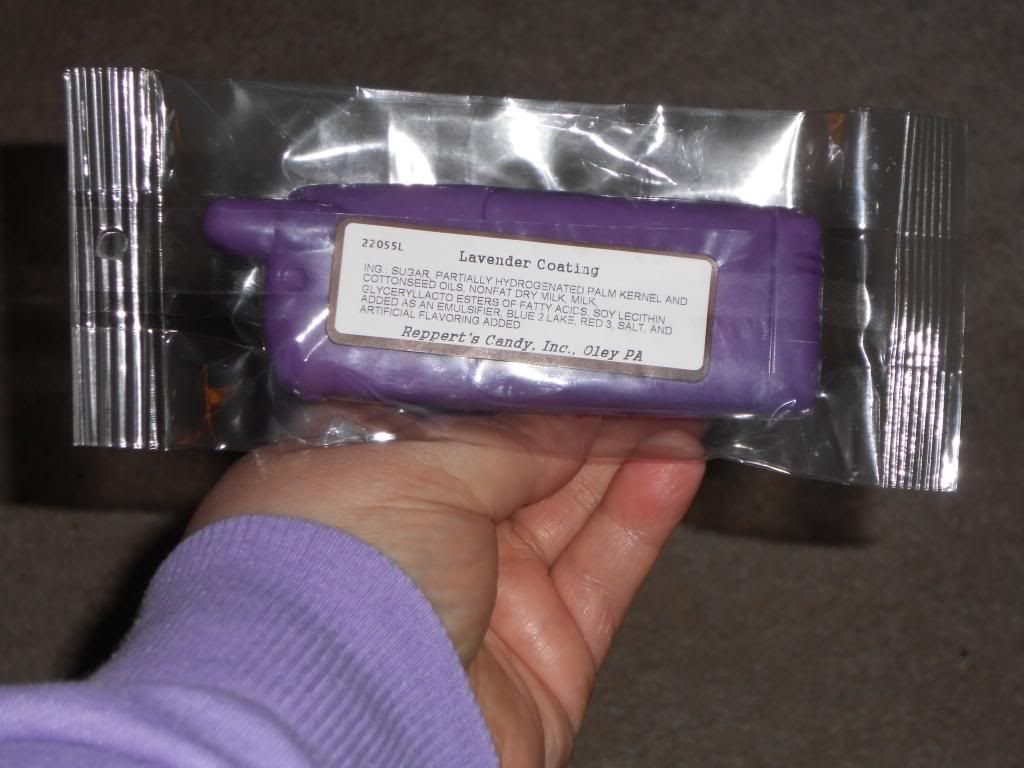 I meant to share this at Easter, but it kinda got lost in the shuffle of things. This was my "big chocolate bunny" in my basket. Mom got me the phone more so cause it was purple than it was a phone. They didn't have any purple chocolate cats. The name and location of the place is written on the label in the second pic. They've got a lot of neat stuff, of what I saw of what my mom had, and hearing what my aunt got her family. We've got alot of places that do handmade/customizable chocolates and candy around here.
This was ok, it's a white chocolate, which is my least liked, but for white chocolate, it was ok. I prefer dark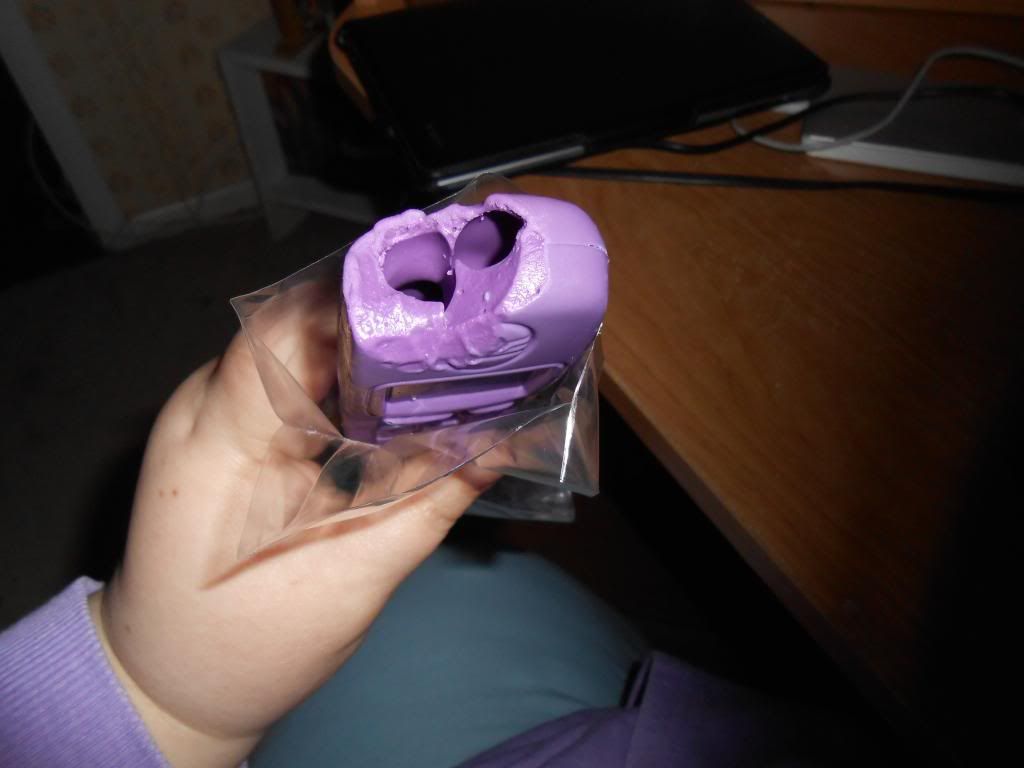 I kinda wish they'd have made a thinner shell, and then just filled it with dark chocolate, than just this really thick shelled thing they did...but it was still really cute.
And to round up the post, proof that the cats can all be not only in the same room, but on the same bed, and no one will 'melt' despite what Puddums might say ;D