Last Sunday was my younger brothers birthday, so we went to breakfast at the local diner. Dad had brought some of the balloon animal balloons back with him from a cousin's party the night before, so I made them into a hat for my brother, and surprisingly he let me put it on him at the restaurant, go figure.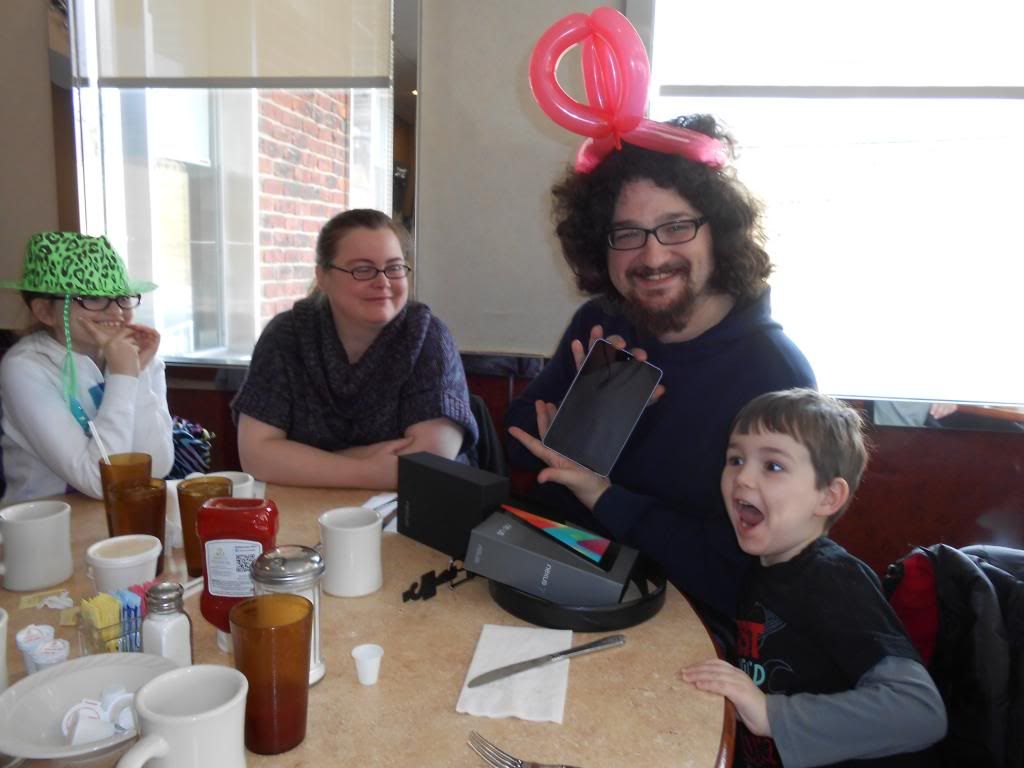 Aside from that fact, the pose his son is pulling for the camera in this shot makes me die with laughter. He's 4, will be 5 in may, and such a smart heine already.
This week I spend a large chunk of time working on polishing this set of candle holders, so we can post them for sale.
We've been slowly chipping away at the boxes of stuff from my grandmothers trailer. it's truly amazing the amount of
crap
stuff that came out of there. we've sold a few things, and given away and tossed others, and it just keeps coming.
Patches seems to have decided that the treadmill makes a good nap spot. I get the part that it's got alot of sun from the window, but I'm not so sure about the surface, but eh, he's the one laying on it, not me.
and finally, as much as my mother might irk me, especially lately, she shows she cares in the little ways. someone at work had a bag of buttons, and she got me some.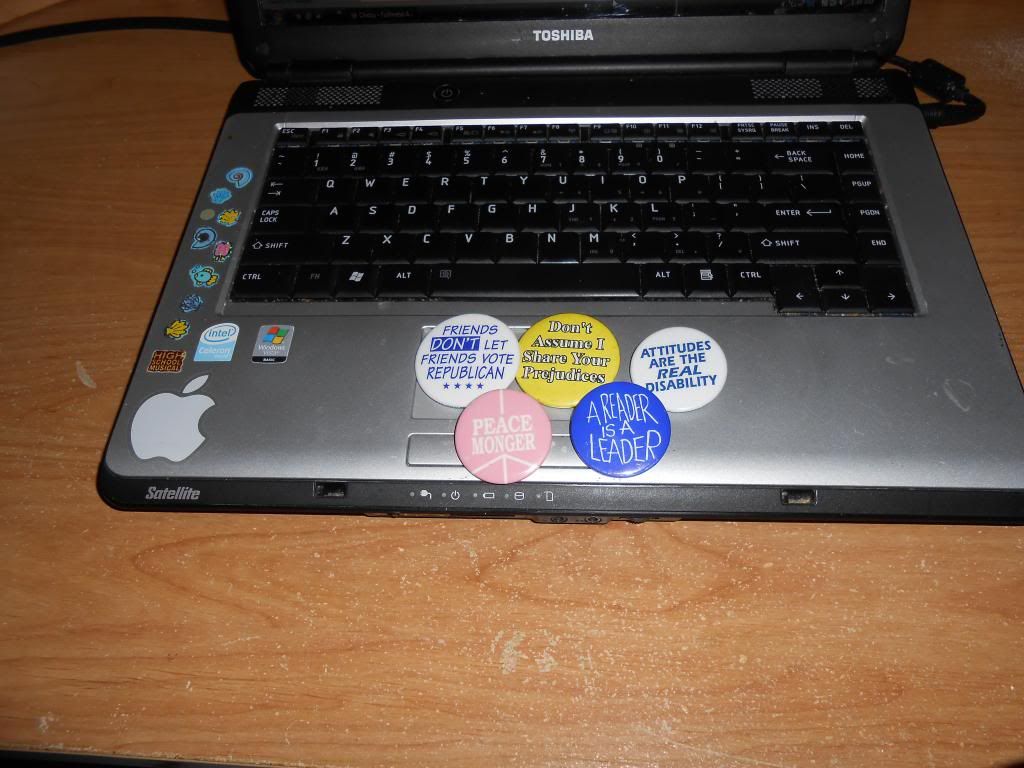 and she picked out very appropriate buttons for me too, not just grabbed at random!